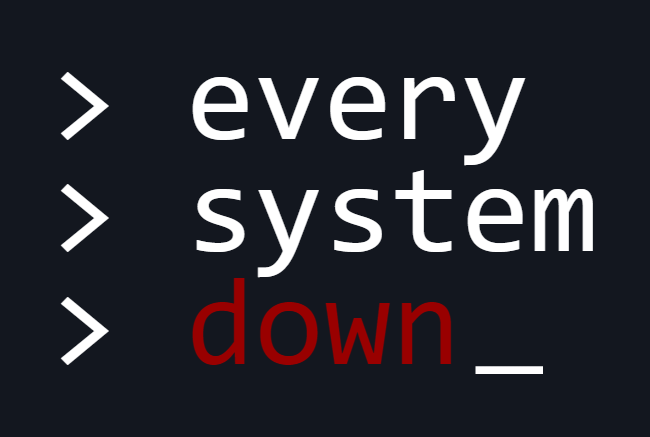 Every System Down
A la croisée du jeu vidéo et de l'escape game, Every System Down vous emmène au coeur d'un sous-marin en détresse. Coincé dans le cockpit, interagissez avec votre panneau de commandes et votre environnement pour aider votre seul allié dans le vaisseau et ouvrez-lui la voie vers votre rédemption !
Every System Down is an experience between video game and escape room. Locked in the cockpit of your submarine adrift, use your control panel and your environment to guide your only ally in the ship, and help them get you both out of here !



- Producer : Rémi CROS
- Programmeurs : Val ISAUTIER • Rémi CROS
- Game Designers : Val ISAUTIER • Guillaume DOUFOUR
- Ergonome : Gaston ROBERT
- Sound Designer : Raphaël MARCHETTI

Hitsplaytime's Alternative Controller Award !